All in one place, January Facebook posts – Grange Estate
Follow blue highlighted links :
A beautiful afternoon led to an unplanned litter pick. 20/01/16
Two hours with Harleys help, 3 sacks filled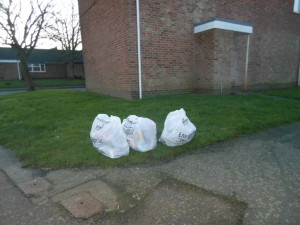 Dog Fouling my favourite subject – NOT 19/01/16
It is NOT ok to leave your dogs mess on our parks.
Grab it, Bag it, Bin it.
We all struggle from time to time juggling the finances 18/01/16
Sound advice for free if you are having problems with debt.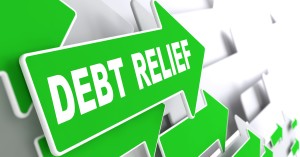 Reaching Out to All Residents 17/01/16
After all this time I am aware that we are still not reaching all of our community especially the more senior and vulnerable residents.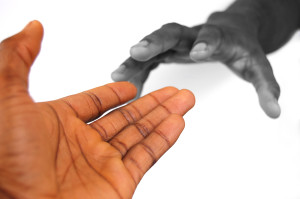 Snow Day at the Heli Park – Grange Estate 17/01/16
It is fantastic to see so many out enjoying the snow today.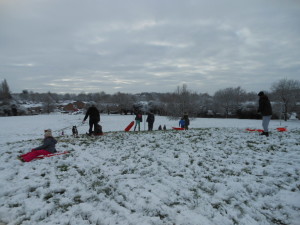 A few more picture on a lovely snowy morning 17/01/16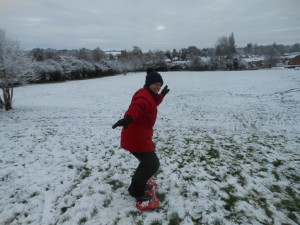 If the police don't get to you straight away, it's not because we don't care Anonymous 16/01/16
I often hear people complain about the lack of police attending incidents that are non emergency.
When I read this article it puts everything into perspective.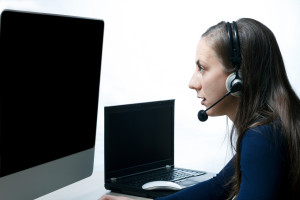 Phone Scam Warning 15/01/16
Please Be Aware
Northamptonshire NHW area office:
One of our NHW members has had a phone call from a security company stating that they are selling a security device for telephones which will guarantee an instant police response.
The device will cost £90.
They said that the police are aware of this – This is a lie.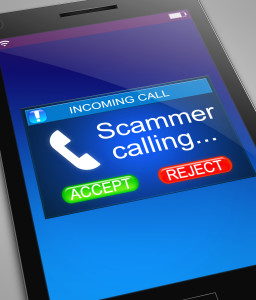 Home Office launches a campaign to raise awareness of the 101 police number 14/01/16A campaign reminding the public they should call their local police on 101 for non-emergency issues is being launched by the Home Office. Radio and digital advertising will show non-emergency situations when the public should dial 101, helping raise awareness and understanding of the service.

Christmas trees will only be collected when garden waste collections resume district-wide from 18 January, 2016. 14/01/16
Please put your tree out NEXT to your BROWN BIN on your scheduled collection day, or alternatively – Take it to your local household waste recycling centre.
Looking Good – The Grange Estate 2015 11/01/16
I love our estate.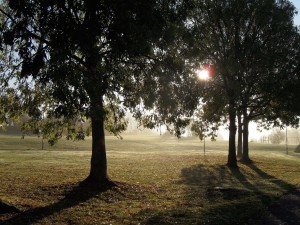 Please don't use public litter bins for your own household waste 11/01/16
When you do we can't use them when we are out and about.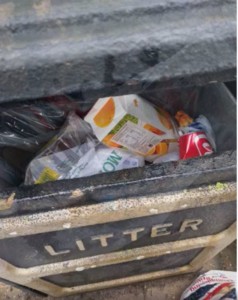 When we first started cleaning up the Grange fly tipping was a huge problem 10/01/16
OH MY GOODNESS there was so much.
Thankfully fly tipping has reduced considerably, It's amazing really how much there was considering how close we are to the HWRC.
Where do you leave your keys when you get home? 08/01/16
Don't leave them where they can be reached through a letterbox or open window.