It is surprising how many residents I have spoken with do not know about Kentle Wood  which is situated on the edge of Daventry  it is a small woodland reserve at the back of the Ford site on the Royal Oak industrial estate. The wood was created in 2000 as part of the Woodland Trust's 'Woods on your Doorstep' projects, all trees were planted by local people. It has amazing views across the countryside and is home to all sorts of wildlife. The woodland is approximately one mile long and is an ideal place for walkers, dog walkers and hikers.
One of our residents Linda Herring mentioned how bad the litter was at Kentle Wood, so myself, Cllr Wendy Randall, Linda Herring and her son Sam spent a few hours clearing up the mess. It was a bit of a trek to reach the spot that needed some TLC, the views were lovely and the woods are maturing nicely, the only thing to blight our walk was the dog mess irresponsible dog owners failed to clear away, these are now sporting a coat of red paint to highlight the problem and prevent other walkers from stepping in it. Please dog walkers, grab it, bag it and bin it, it's not rocket science, you don't even have to wipe your dog's bum, just pick it up and put it in a bin, any bin will do.
As you can see it was in a right mess, there were bottle, cans, crisp packets, colgate toothpaste carton and even a nappy.
All you could notice in this area of the wood was litter.
We set to work getting snagged in brambles and hawthorn bushes, gathering war wounds as we progressed, two hours later we finally finished, we filled severn large sacks.
 It was only after we cleared all the litter we stood back to admire our handiwork that we noticed the wonderful views
We stopped and admired the wonderful view from the bench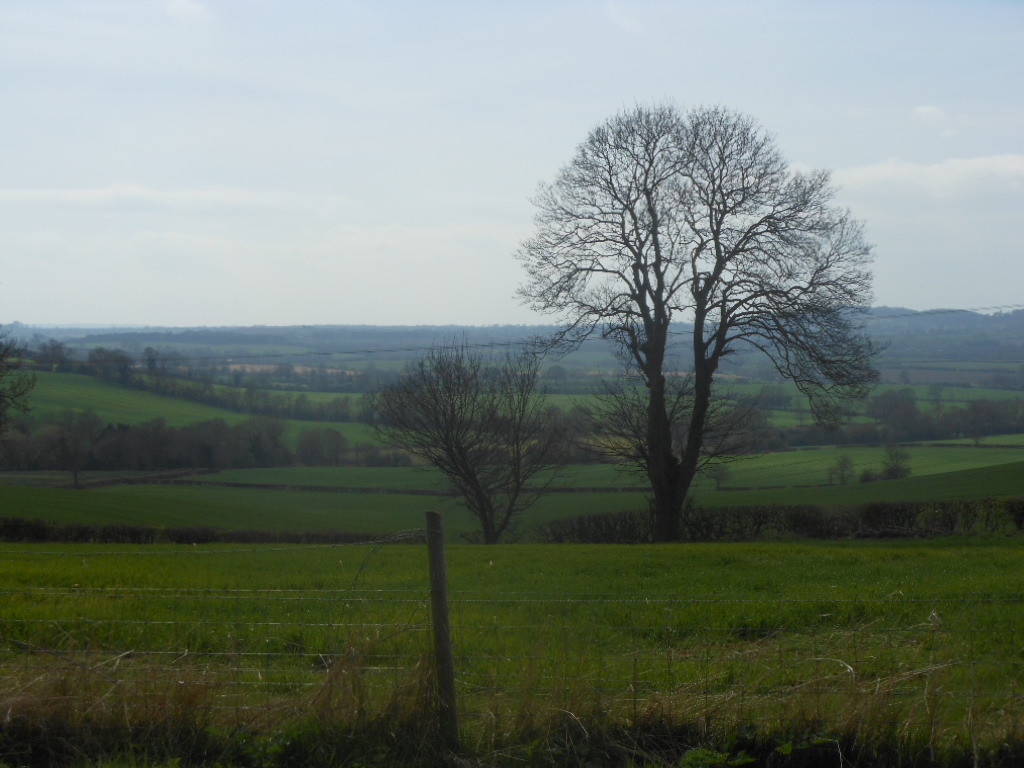 The hardest part of our clean-up was lugging all the heavy sacks back through the wood and into the tip, which was thankfully open and as we were on foot we didn't have to queue.
I got in contact with the Woodland Trust to inform them of what we have done and enquiring about how the woods are maintained. The site manager has a huge area to cover 43 woodlands across four Counties WOW.
I had this lovely reply from  Chris Williams the Site Manager
Letter from The Woodland Trust
Dear Jacquie,
Thanks very much for your email and also for very kindly picking up and clearing litter from the woodland. I've had a look at your photos and the litter around the bench was pretty bad wasn't it. I can't thank you enough for the help and assistance you and the others mentioned in your email rendered in helping to keep the woodland tidy. As Site Managers we cover very large areas, in my case I have 43 woodlands across the best part of four Counties that I do my best to monitor and manage, any assistance that local people can render in helping to keep an eye on and maintain our woodlands is always greatly appreciated. Did you remove the bagged waste from site or does this need picking up? I can arrange for my contractor to collect this if necessary.
I've added a litter pick into the work programme for Kentle Wood for late summer this year, but I think going forward probably a litter pick in summer and winter (when leaves are off the trees and the contractor can see into the undergrowth) would be beneficial. I'll set this up now.
The tree guards, I am aware of this as is the contractor, ground conditions have been wet on site and he has been waiting until conditions were better before heading on to site to clean them up. I'll send him a reminder about this also.
Maintenance wise we cut the paths three times a year, May, July and September (dependant on ground conditions at any given time). We also have a hedge cut in September. I'm glad you're pleased with the new entrance furniture.
The Woodland Trust is currently looking for opportunities to empower communities to become more involved in managing their local woodlands… this can take many forms from forming volunteer groups to formulating management agreements / leases with like minded groups such as Parish Councils. I don't know if this would be of interest but if so then perhaps we could discuss further.
I hope the above has fully answered your query's,
Please feel free to contact me if there's anything else,
Kind regards and thanks again for your help,
Chris Williams
Site Manager
Leicestershire, Rutland, Northamptonshire and The National Forest.
We got a mention in the Daventry Express
Cllr Wendy Randall was joined last week by Jacquie Ward, Linda Herring and her son Sam for a clean up of Kentle Wood, a small woodland reserve at the back of the Ford site on the Royal Oak industrial estate.