It has been almost 2 years since we set up the Facebook group The Grange Estate for the community and surrounding area. Reaching out to all residents.
The purpose for this group is to keep everyone informed with news and events local to you.
To keep you informed of the good and the bad, trying to keep you alert but not alarmed.
After all this time I am aware that we are still not reaching out to all of our community especially the more vulnerable and elderly residents.
When I am out and about litter picking I came across residents who are not on the internet let alone social media who are unaware of recent events that have occurred in the area.
I know we have some people on our Facebook group from outside the area or even living abroad who follow the news so they can pass it onto relatives they have living here via a phone call.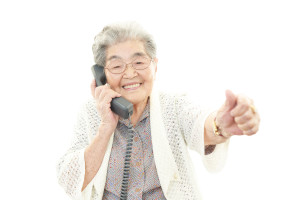 If you have friends with relatives not on the internet or social media who have family living here please invite them to follow the group so they can keep their relatives informed, reaching out to all residents.
Age UK offers plenty of support and advice for the elderly and more vulnerable take for example Doorstep scams.
Scammers commonly target older people for doorstep scams.
In fact, 85% of victims of doorstep scams are aged 65 and over according to National Trading Standards.
The following advice given by Age UK is something we can all benefit from no matter what age you are.
Protect yourself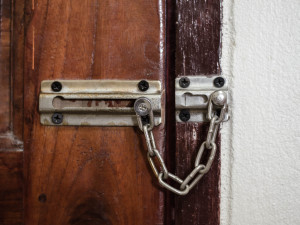 Lock Stop Chain and Check
Whenever you answer the door remember to lock, stop, chain, check.
Lock: secure all your other outer doors as the person at the door may intend to distract you while an accomplice gets in through a back door
Stop: think about whether you're expecting anyone.
Chain: put the door chain on or look through the window or spyhole to see who's there.
Check: ask for an identity card and examine it carefully – you can always tell the caller to come back another time when someone will be with you.
There is a Priority Services Register for older and disabled people.
If you sign up to your supplier's Priority Services Register (PSR), you can get extra help and support with your energy supply.
You can sign up if you're
A pensioner.
Disabled or chronically sick.
Have a hearing or visual impairment.
Follow link for further info – Age UK – Priority Services Register for older and disabled people
Avoid scams download PDF Guide and Tips for Avoiding Scams
Put up a deterrent sign
WARNING
We do not deal with uninvited traders
PLEASE LEAVE AND DO NOT RETURN
Failure to do so is a criminal offence
Reaching out to all residents
Help us to help you keep your friends and family informed by following Facebook – The Grange Estate