The Grange Estate Community Funday was a huge success, we arranged this to run alongside the opening of  'Butterflies Toddlers Stay and Play'.
We only had 6 weeks if that to plan this event, there was a lot of work to do behind the scenes.
Volunteers spent 2 days sprucing up the outside play area and garden, we dug, weeded, cut hedges, swept painted and cleaned, even the day before the opening we were still at it weeding paths, sweeping, tidying.
Becci Lane-Johnson her husband Paul and other family members have not stopped, they have sourced and bought all the supplies and equipment needed to get Butterflies up and running giving up a huge amount of their free time to build Butterflies to provided a much needed community asset not just for our community but for other residents of Daventry as well.
We also had a 'Clean Sweep' event to smarten up Tamar Square after this was done I contacted DDC to arrange some repairs to the footpaths at Tamar Square, also getting the street furniture painted and the grass cut before the Community Funday event. Thank you DDC for all your support and for putting up with my constant nagging and emails, it was so worth it as Tamar Square looks lovely again.
We all hit the ground running as soon as we woke, Becci Lane-Johnson and the Butterflies team along with many volunteers set up all the childrens activities at Nene Hall ready for the parents, grandparents, carers and toddlers to come along to see for themselves all the activities and play areas the toddlers will be using and to meet other residents enjoying a chit chat, cakes and refreshments whilst the children played.
The stall holders arrived at 8am to set up ready for 9am, there was so much organising and running around I was grateful to my little helper Harley who offered to help do a litter pick so everything was clean and tidy ready for visitors.
Thank you Dip of The Grange Convenience Store for providing all the tea, coffee, sugar and biscuits.
Bev Landlady of The Pike and Eel despite working on a busy Friday night opened up specially for us providing the electricity for the burger van and the bouncy castles as well as the use of her facilities and toilets.
We are very lucky to have businesses on our estate like Bevs and Dips who support our community efforts 100%. I know I couldn't have achieved what I have done these past 2 years without them. We need to show our thanks by supporting these businesses, we would be lost without them.
By 9am everything was set up and soon residents of all ages headed towards Tamar Square… Thank you our local Paparazzi Sarah Seggy Photography for coming along and taking photos of the event.
There were lots of stall offering all sorts of goodies, support and advice.
Cinderella and the Minions Carl and Dave  came out to see us all.
Mayor of Daventry Wendy Randall officially opened 'Butterflies' and surprised us all by announcing that Butterflies had an anonymous donation of £250.
Thank you who ever you are Butterflies is a non profit organisation the donation will be used for the benefit of the group, parent, carers and children who attend.
The Fire engine arrived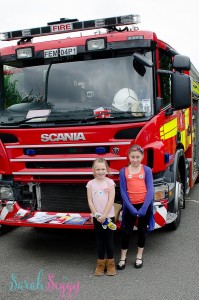 Everyone had so much fun including Bev landlady of the Pike and Eel
The face painting was amazing.
A huge THANK YOU to all who made this event possible, thank you stallholders, DDC, DTC, Becci Lane-Johnson, Mayor Wendy Randall and our lovely residents.